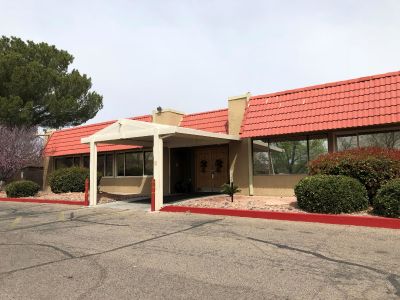 Desert Highlands Care Center enjoys a long tradition of excellence within the Kingman community.  
When you choose Desert Highlands Care Center, you'll discover more than a residence.
You'll find more than a premier facility.  You'll even find more than a team of dedicated
and highly trained nurses and staff.
Desert Highlands Care Center is a resident-centered community of care based upon respect for the individual.  We are committed to a 360-degree
perspective of total health - physical, mental, emotional and spiritual.  Personal dignity, the highest standards of medical and residential care, and
a compassionate spirit all contribute to the happiness and brighter quality of life enjoyed by every member of our community.
When you call Desert Highlands Care Center home, you will experience an entire community of care built around a brighter philosophy.  As a resident
- centered facility, Desert Highlands Care Center is changing the way people think about care.  Everything we do is focused on resident choice. 
Important life transitions don't have to be difficult.  Whether you're seeking a home with heart or a rehabilitation center that helps you make the most
of your recovery, Desert Highlands care Center is your ideal place.